Jubilee Basic
- Versatile design with outstanding ease of use

The Lotus Jubilee series of stoves offers elegant design in combination with outstanding ease of use.

The Jubilee Basic comes with the classic wood-burning stove design. It is designed with straight side panels that give the stove a slim, elegant look and make it easy to accommodate in any room.

And to top off this elegant look, this stove is designed with a wood compartment door that offers practical storage space as well as forming an integral part of the design.

This stove has a nominal output of 4 kW (tested), making it perfect for smaller rooms, summerhouses or general locations where a lot of heat is not needed while also being really economical to run.
Of course, the Jubilee Basic comes with the convenient Lotus Soft Close system and you can adjust the look by choosing a handle to suit your taste. Classic, Modern and Shape handles are available to choose from. All three handles are designed to make them easy to use on a daily basis.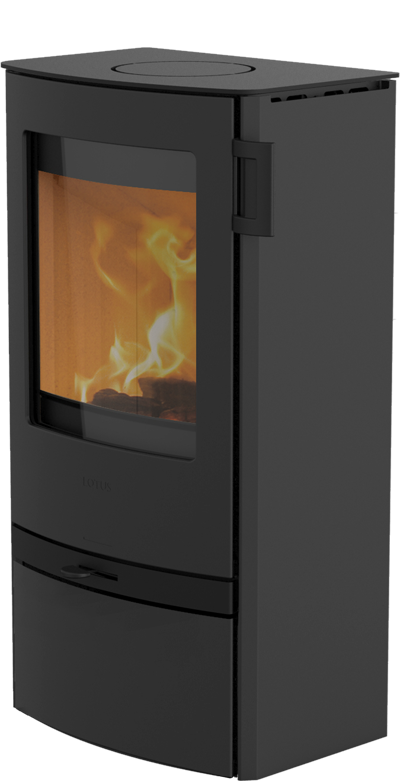 Technical data
Options & Accessories
Document & Declaration of performance
Labels
Technical data

86 kg

850 mm

442 mm

301 mm

718,5 mm

12 Pa

4 kW

3-6 kW

20-80 m²

23

0,9 kg

81 %

34 cm
Drawing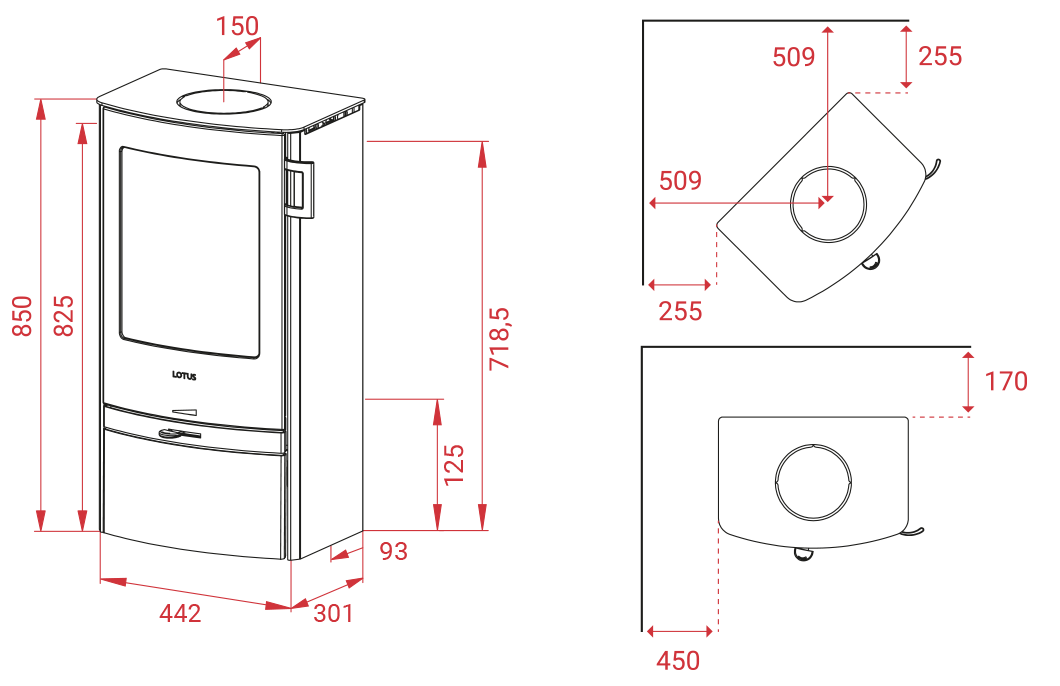 Options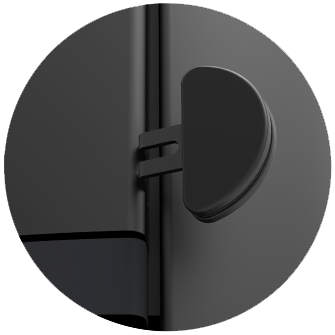 Shape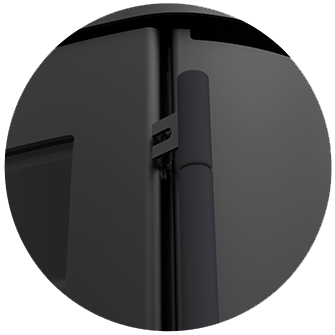 Classic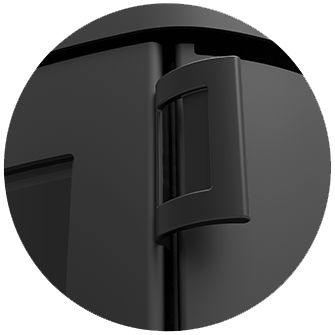 Modern
Accessories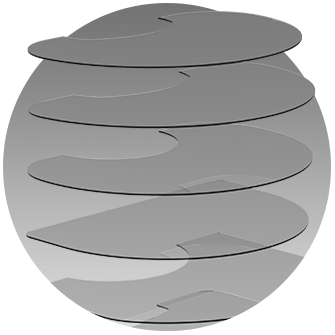 Shaped glass floor plate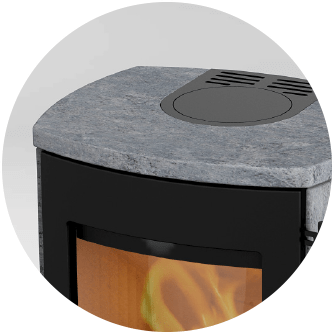 Top plate Soapstone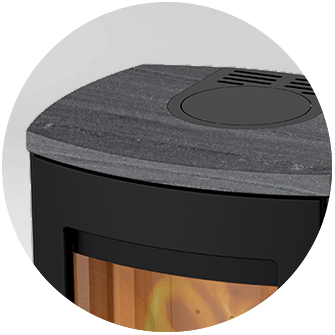 Top plate Indian Night
Declaration of performance