Liva 6
Bouw uw eigen voorzethaard
De Lotus Liva-serie biedt talloze talrijke mogelijkheden. De enige beperking is uw fantasie. U kunt kiezen uit een hoge, medium of lage variant voorzethaard. En er is een met hout bekleedde versie. U kunt de zijkanten laten bekleden met panelen van glas, staal of Speksteen, Indian Night en Zandsteen. Alle materialen zijn van uitmuntende kwaliteit en voldoen aan verschillende smaken. Het hangt volledig af van wat u verkiest: een onge­ëvenaard zicht op de vlammen, een klassieke en minimalistische uitstraling of de mogelijkheid om warmte op te slaan. De grote, dubbele glazen zijkanten sieren niet alleen de elegante lijnen van de kachel maar zorgen er ook voor dat de temperatuur in de haard hoger wordt, waardoor er een betere verbranding ontstaat. De warme gloed van het vuur wordt nu van alle kanten ervaren en de kachel vormt een levend element in het interieur. De liva serie is een serie kachels die van een absolute topklasse zijn. De serie wordt gekenmerkt door gedegen materialen en ontwerpdetails.

De voorzethaard is voorzien van verschillende gebruiksvriendelijke details, zoals een praktische lade met magnetische sluiting waarin u aanmaakhout en accessoires kunt opbergen, een zware solide deur van staal en gietijzer, en een exclusieve hendel van siliconen onder de deur waarmee u de vlammen eenvoudig en nauwkeurig kunt controleren. De praktische aslade zit achter het deurtje.

Bij alle varianten kunt u de uitstraling aanpassen met een handgreep naar eigen smaak. U kunt kiezen uit Classic, Modern of Shape. Bij de ontwikkeling is voor alle drie de handgrepen een optimale dagelijkse bediening steeds het uitgangspunt geweest.

De kachels zijn verkrijgbaar met een aantal verschillende bekledingen.

Technische gegevens
Opties en accessoires
Documentatie & Declaration of performance
Tests
Technische gegevens

150 kg

1212 mm

508 mm

405 mm

1059 mm

12 Pa

5 kW

3-7 kW

30-120 m²

27

1,7 kg

78 %

35 cm
Tekening
Opties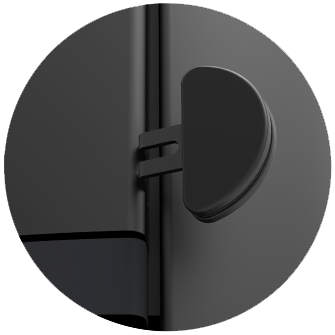 Shape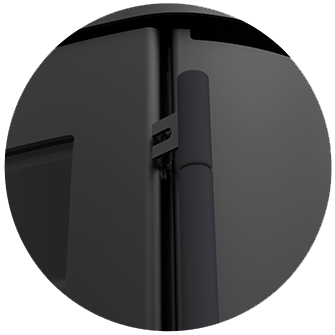 Classic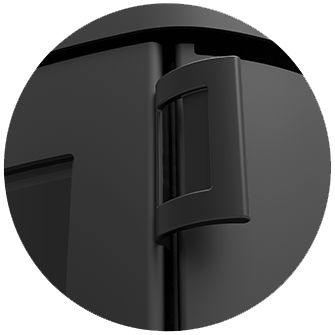 Modern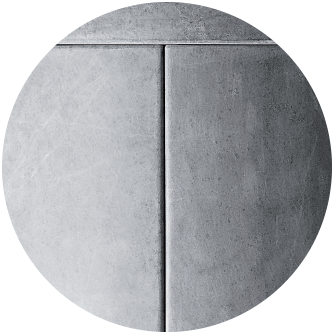 Speksteen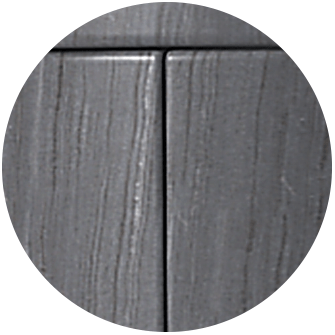 Indian Night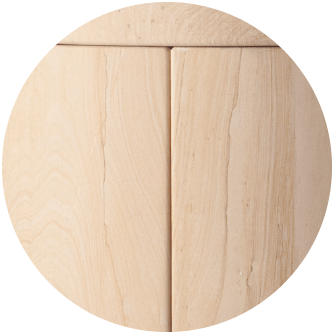 Zandsteen
Accessoires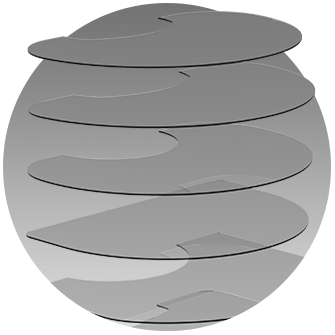 Voorgevormde glazen vloerplaat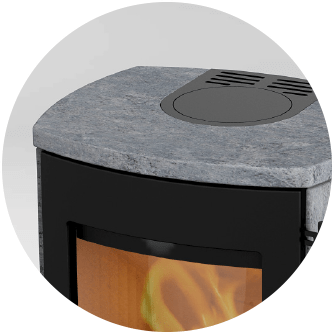 Bovenplaat Speksteen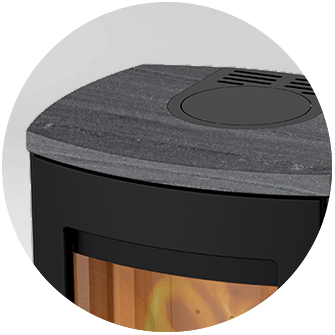 Bovenplaat Indian Night