M3
Uitzonderlijke voorzethaarden met verschillende opties
De Lotus M-serie is de ideale keuze voor mensen die op zoek zijn naar een warmtebron die gedurende een langere periode warmte verdeelt. De Lotus M-serie combineert de beste kenmerken van de warmteopslaghaard met die van de moderne houthaard. Houtkachels kunnen onder meer bekleed worden met de mooie speksteen uit de natuur die een uniek vermogen heeft om de warmte op te slaan en langzaam af te geven. De M-serie wordt geleverd met de volgende bekledingen: Speksteen, Zandsteen en Indian night - de M2ST wordt bovendien ook in staal geleverd.

De unieke eigenschappen geven u de keuze of u de warmte vooral snel wilt verdelen via convectiewarmte of langzaam via stralingswarmte. U regelt dit met behulp van de elegante roestvrijstalen hendel die de kroon vormt op het moderne, harmonieuze design. Hier komen esthetiek en functionaliteit samen.

Deze houtkachel wordt inclusief PowerStones geleverd. PowerStones is een speciaal ontwikkelde steensoort die de warmte extra lang vasthoudt en de warmte urenlang afgeeft nadat het vuur helemaal uit is.

De haarden zijn verkrijgbaar in drie verschillende hoogtes en kunnen worden voorzien van een bakoven als optie.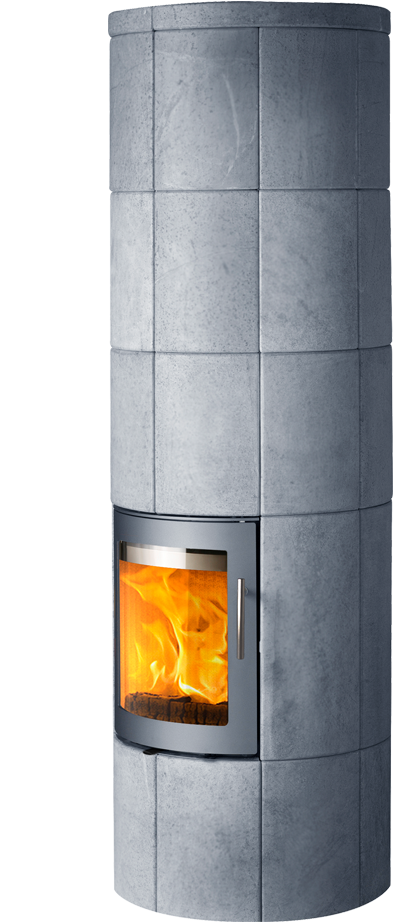 Technische gegevens
Opties en accessoires
Documentatie & Declaration of performance
Tests
Technische gegevens

655 kg

1763 mm

560 mm

560 mm

938/1248/1558 mm

12 Pa

6 kW

4-10 kW

30-120 m²

24

1,8 kg

82 %

38 cm
Tekening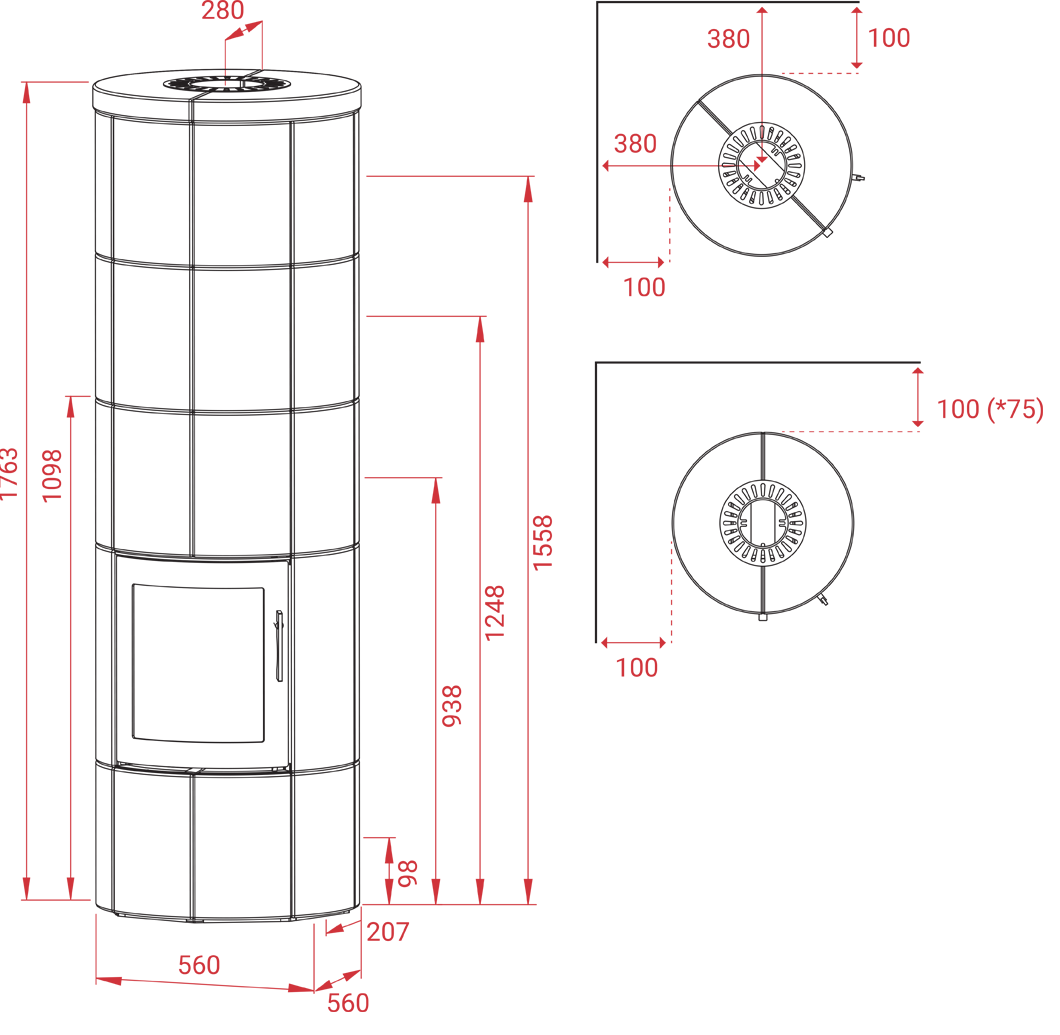 Opties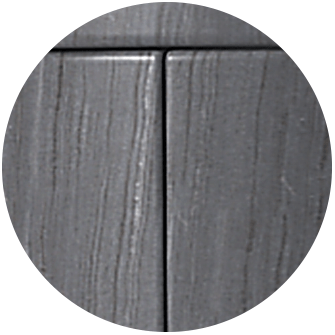 Indian Night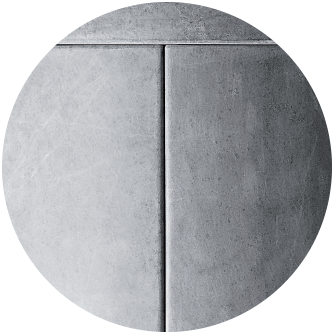 Speksteen
Accessoires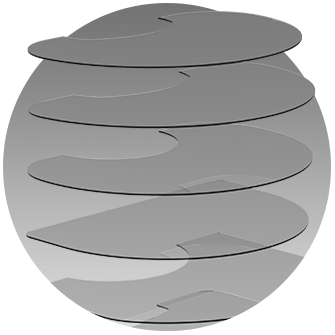 Voorgevormde glazen vloerplaat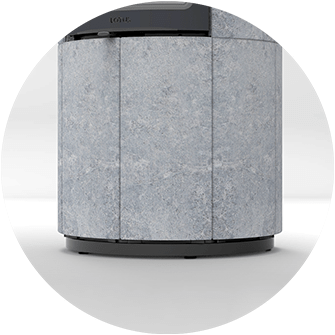 Draaiplaat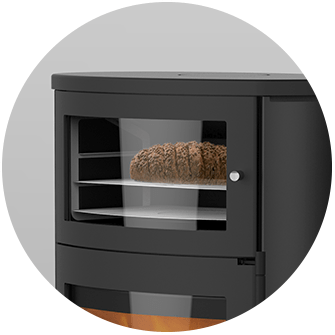 Kooksectie
Declaration of performance