Unico 13
Unique models with unique possibilities
The new Lotus UNICO range is an aesthetic master stroke in terms of creating unique solutions for the home.
Whether for new builds or existing fireplaces, you now have the opportunity to create the perfect design solution for your home.

With four models - UNICO 10, 11, 12 and 13 - completely new architectural possibilities are feasible. Lotus UNICO offers an exceptional experience of the fire, and the beautifully finished surfaces reflect the superior craftsmanship which has been employed in the manufacture of these fireplace inserts. All models are available as standard with Senotherm matt black high temperature coating, but are also supplied in black gloss. This produces a completely unique look, and the double glazing in the door and side panels ensures comfortable heat emission.

The extra large combustion chamber is made of moulded skamol which, while ensuring a long lifespan, also enhances the beautiful play of flames and clean combustion.

UNICO is more than just another fireplace insert from Lotus. Every detail contributes to the stoves' functionality and ease-of-use. The elegant Comfort Soft-Close door works in the same way as when your car door is closed tightly yet is just as easy to open.

The brand new combustion mechanism is easily managed with the smart stepped air-control lever. The air vent is neatly integrated into the front of the stove, and is the product of years of development work and part of Lotus's unique ECO Green Burn Technology.
It gives up to 30 per cent cleaner combustion in relation to older Lotus stoves, and means that you will use less fuel and achieve considerable cost savings - while also benefiting the environment.

A Unico-Base has been developed for all models in the series to facilitate installation. The base allows you to raise or lower the stove to the correct height before installation.

This is a range of fireplace inserts that must be seen and felt to appreciate its unique possibilities.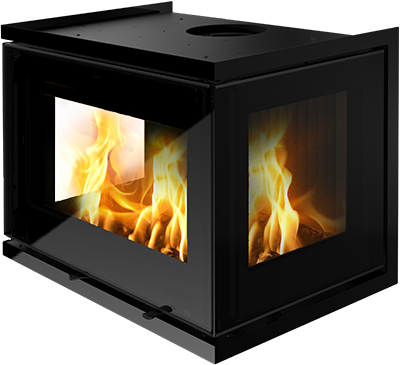 Technical data
Document & Declaration of performance
Labels
Technical data

122 kg

585 mm

711 mm

486 mm

12 Pa

6 kW

4-9 kW

30-150 m²

33

1,8 kg

80 %

58 cm
Drawing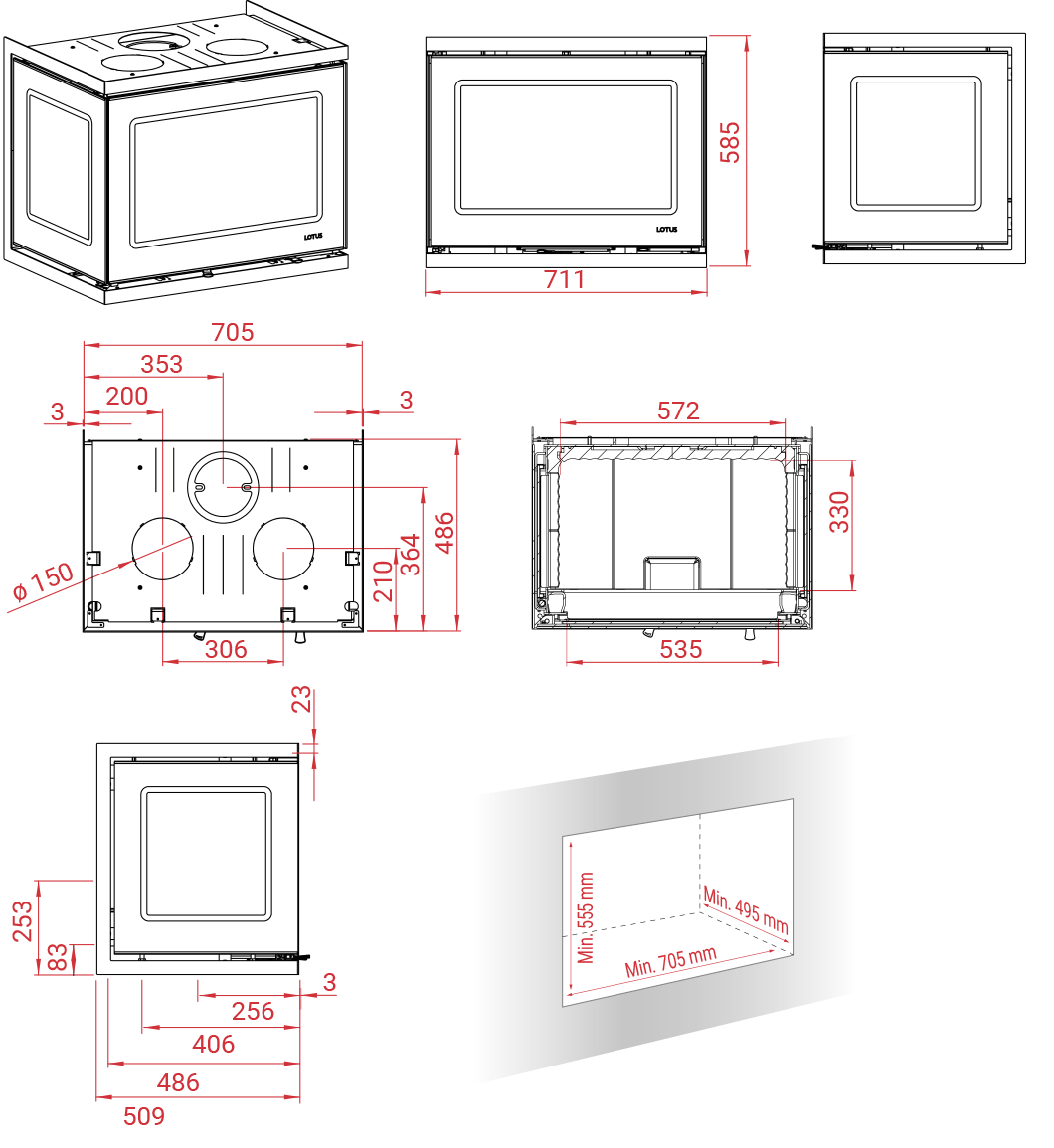 Declaration of performance