Allure
- Elegance and Cosiness Combined in One


The new Lotus Allure is pioneering design at its best. With its unique angled front glass, you get an exceptionally beautiful view of the flames. Lotus Allure looks like an elegant obelisk in steel and is built from the best and most solid materials.

A spacious combustion chamber with a cast iron bottom provides space for an extra large fire, and with Lotus Clean Burn Technology you are guaranteed optimal utilisation of the wood. The combustion chamber is lined with Vermiculite, which can withstand very high temperatures, thus ensuring an extremely clean combustion. The Allure stove is of course A+ labelled.

Lotus Allure comes with the elegant Classic handle in stainless steel, which follows the stove's stringent lines to perfection and emphasises its elegant expression.

The strong door with cast iron inner frame opens and closes easily by means of the magnetic closing mechanism, ensuring complete tightness of the door. Combustion is easily controlled by a single handle, making daily use easy and convenient.

Apart from the stylish design, you get a practical and user-friendly wood-burning stove with an ergonomically correct operating height, as well as an integrated wood compartment where accessories can also be stored. If you would like to enjoy the fire from even more angles, you can choose a turning plate as an additional accessory.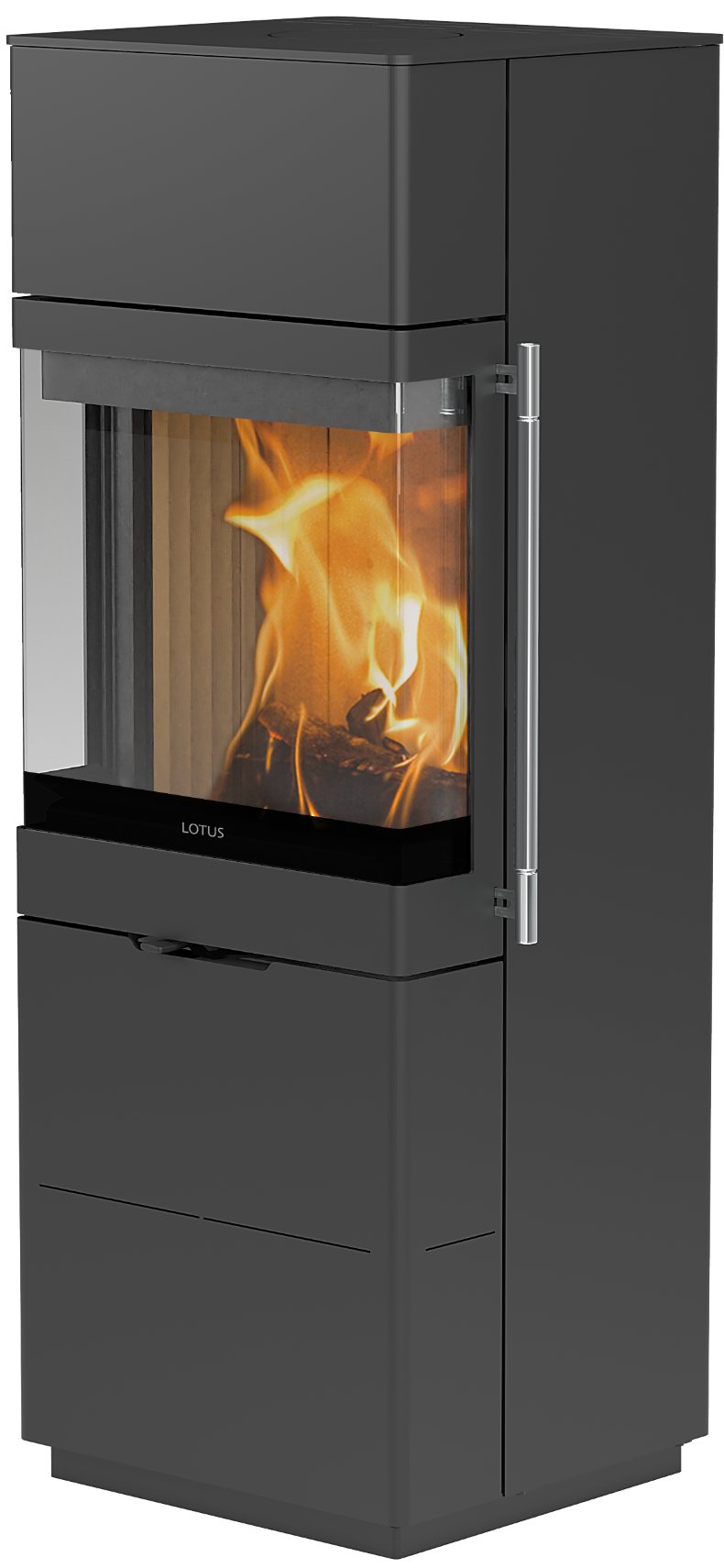 Technical data
Document & Declaration of performance
Labels
Technical data

190 kg

1345 mm

480 mm

450 mm

1199 mm

12 Pa

6,5 kW

3-9 kW

30-135 m²

28

1,8 kg

82 %

31,5 cm
Drawing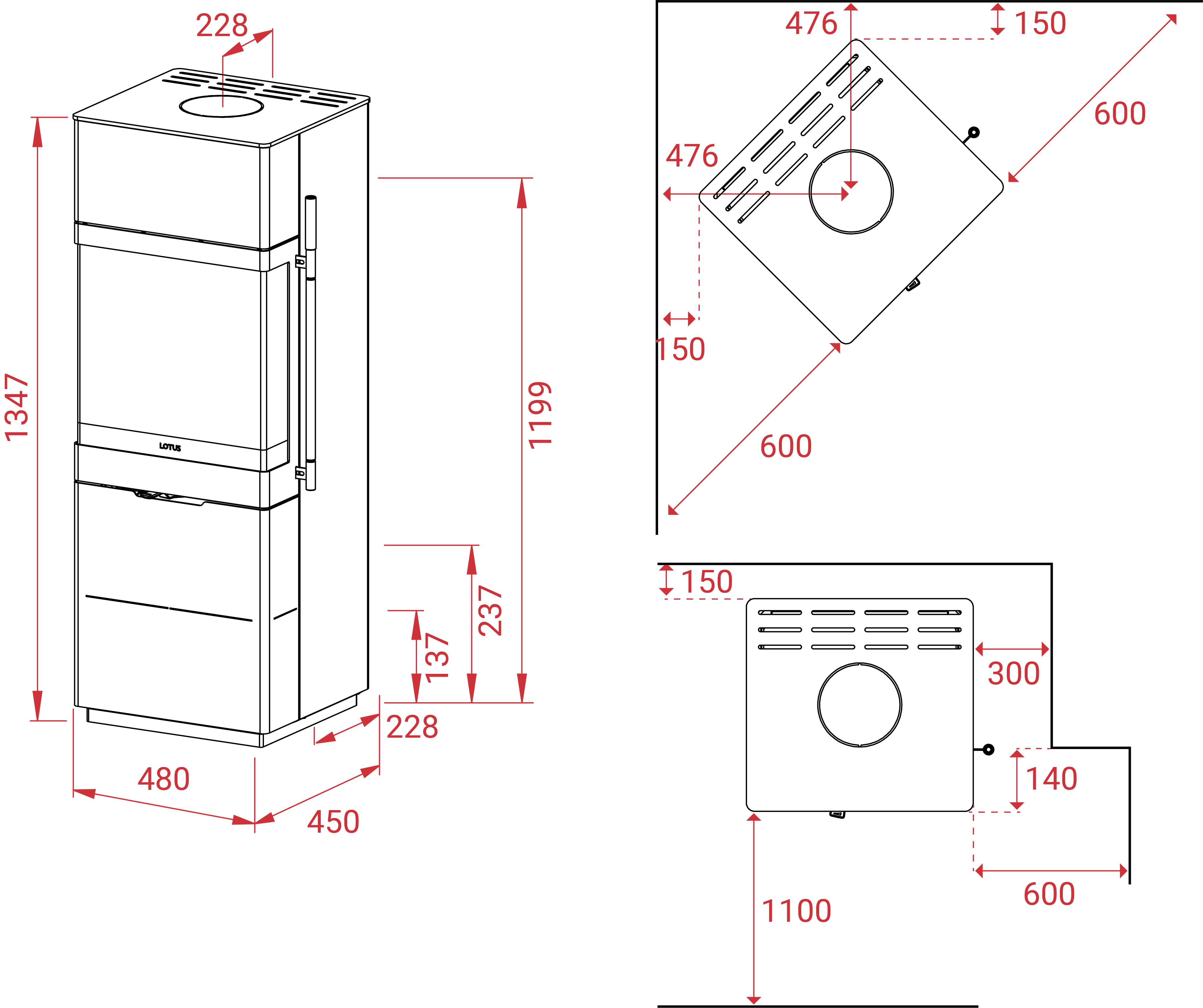 Document
Declaration of performance