Jubilee 35 Indian Night with cooking section
A powerhouse for both heating and cooking
The Lotus Jubilee series of stoves offers elegant design in combination with outstanding ease of use. Every single detail is designed to be easy to use, and the adjustment handles are beautifully integrated over the narrow wood compartment door, which can accommodate kindling and accessories.

The Jubilee 35 series is for anyone who wants that all-immersive fireside experience – with unique flames and lots of heat.

In truth, the Lotus Jubilee 35 is a real powerhouse of a wood-burning stove, but you can also add a baking section that gives you a whole range of new options when it comes to baking bread and preparing food. The baking section includes practical shelves and compartments that you will recognise from the traditional range.

The Jubilee 35 with its baking section has an enormous fire chamber that can accommodate firewood up to 50 cm in size.
The back frame on the door is made of cast iron for optimum durability and strength. The moulded Skamolex fire chamber is designed to accommodate long pieces of firewood and is part of the Lotus Clean Burn Technology programme. All these aspects ensure that the heat is utilised to optimum effect.

The Jubilee 35 comes with the convenient Lotus Soft Close system as standard.

This stove is available in steel or with a Soapstone or Indian Night finish. If you go for the steel version, a Soapstone or Indian Night top plate is available as an optional extra.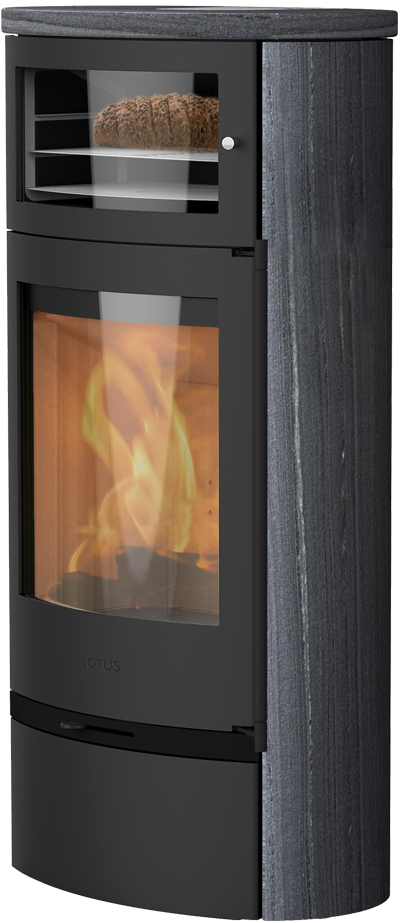 Technical data
Options & Accessories
Document & Declaration of performance
Labels
Technical data

300 kg

1422 mm

726 mm

454 mm

1222 mm

12 Pa

7 kW

4-10 kW

30-120 m²

12

2 kg

86 %

53 cm
Drawing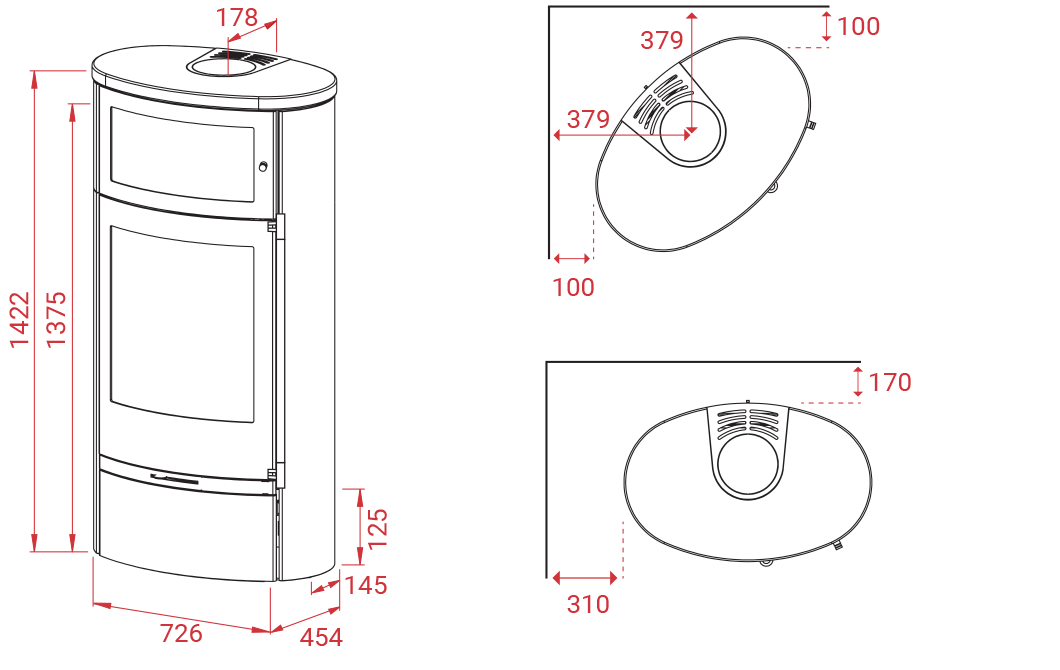 Options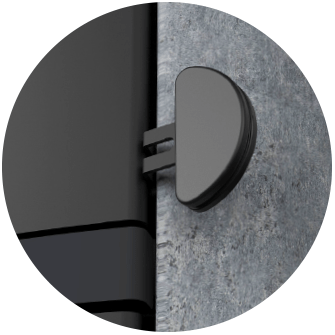 Shape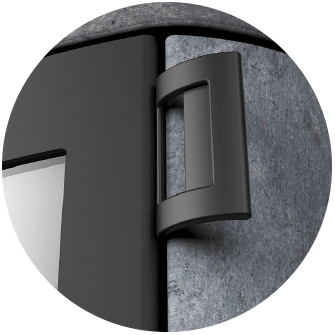 Modern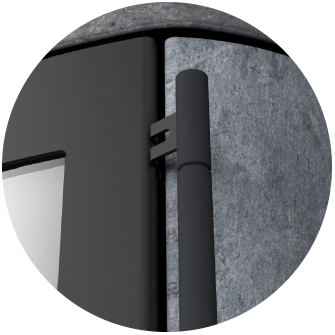 Classic
Accessories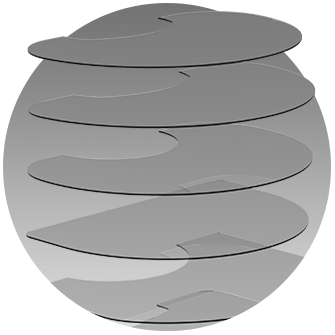 Shaped glass floor plate
Declaration of performance