Maestro 2 Indian Night - Grey door
Heat in elegant packaging
Lotus Maestro 1 & 2 combines the best of two worlds in the realms of radiation and storage heating. A storage heater stove allows you to extend the heat. This is due to, for example, the stone cladding and the unique combustion chamber with its underlying Clean Burn Technology, which ensures extremely high and environmentallyfriendly combustion.

The large glass door provides an incomparable view of the dancing flames. The automatic closing system with two magnets draws the elegant door into place when you close it. The cast-iron door is available in black, grey or with the Magic glass door.

The construction of the wood burning stove and the solid stone mass allow a lot of heat to be stored, which can then be evenly released over several hours. This means that with a few lightnings, you will find that a pleasant warmth and comfort is delivered to the room even hours after the fire has gone out.

A unique feature of Maestro 2 is that this model it comes with the option of a baking oven. This wood burning stove comes with PowerStones included. PowerStones is a specially developed stone that stores the heat and releases it over several hours after the fire has gone out.

The stoves are available in two stone variants, soapstone and Indian Night.

Technical data
Options & Accessories
Document & Declaration of performance
Labels
Technical data

530 kg

1543 mm

560 mm

560 mm

1038 mm

12 Pa

6 / 2,4 kW

4-10 / - kW

30-120 m²

24-aug

1,7 / 8,6 kg - 22 hours kg

82 / 81 %

38 cm
Drawing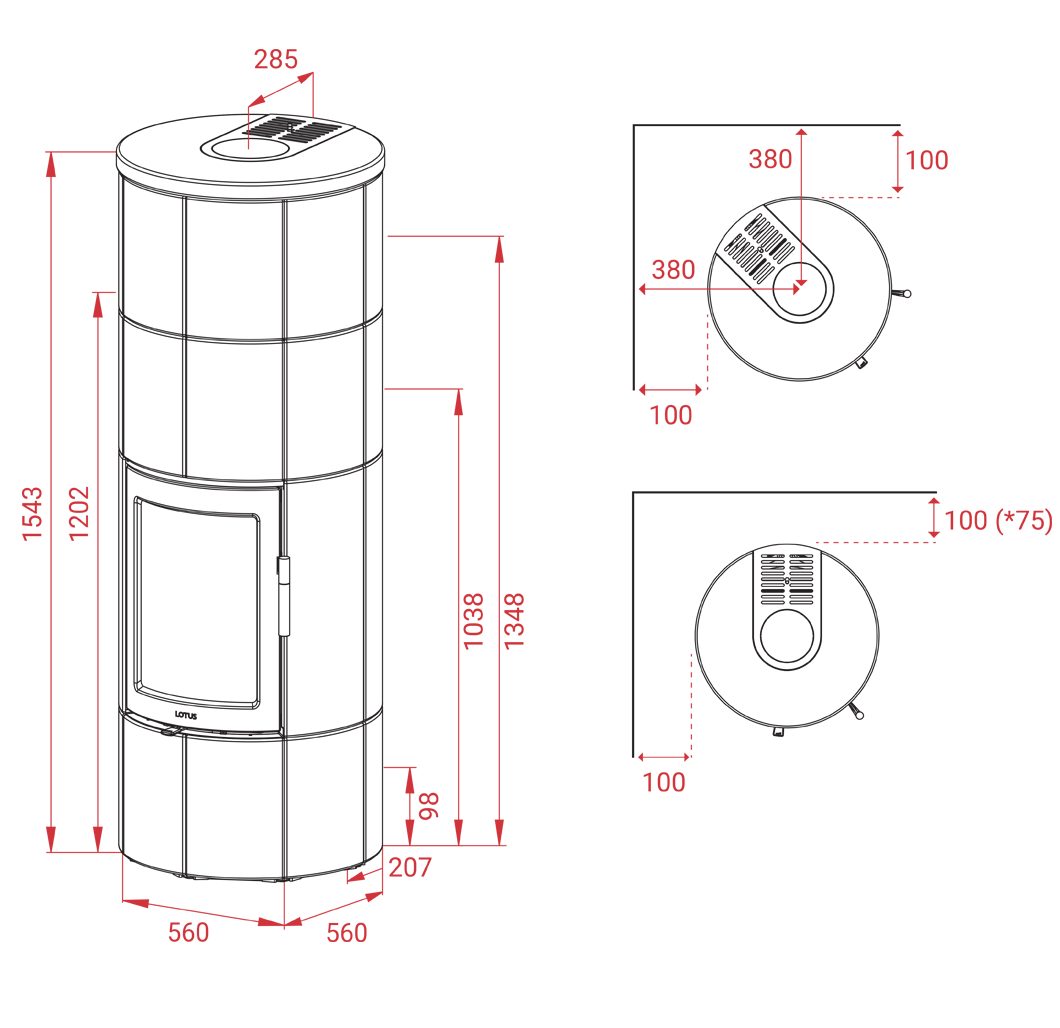 Options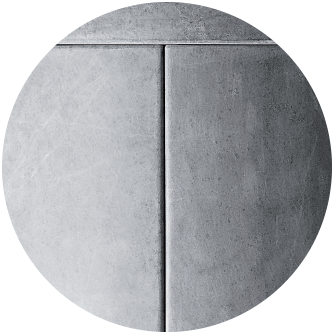 Soapstone
Accessories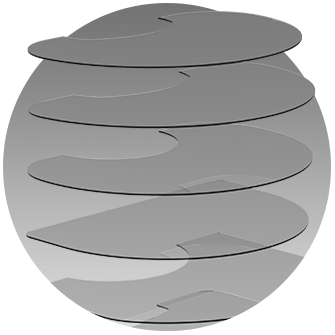 Shaped glass floor plate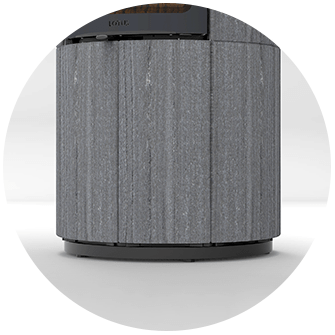 Turning Plate