Prestige Magic 40 - Soapstone
– Strength in design and function


Prestige Magic 40 Soapstone is a new and elegant stove in the highly popular
Lotus Prestige series.

Here you get tried-and-tested technology and functionality in an optimum exterior,
with sleek Magic glass on the outside of the strong cast iron door.

The elegant shape makes the stove appear slender and it fits beautifully against a wall or in a corner. To complete the look, the wood burning stove is designed with a wood storage
compartment.

The stove is available with three types of handle, so you can choose the design that fits perfectly into your home. You can choose between the Classic – a handle in black lacquered steel that extends from the top of the door to the bottom. Or the Modern handle, the front of which comes in black lacquered steel and a rear side featuring Soft Touch, and last, but not least, Shape, featuring full Soft Touch technology. With the Shape and Modern handles, you have the choice of whether they are to be placed at the top or the bottom of the wood burning stove.
The Prestige Magic 40 features Lotus's unique Soft-Close system for increased comfort and easier firing.

Technical data
Options & Accessories
Document & Declaration of performance
Labels
Technical data

158 kg

1249 mm

482 mm

389 mm

953 mm

12 Pa

5 kW

3-7 kW

30 - 120 m²

19

1,7 kg

80,5 %

35 cm
Drawing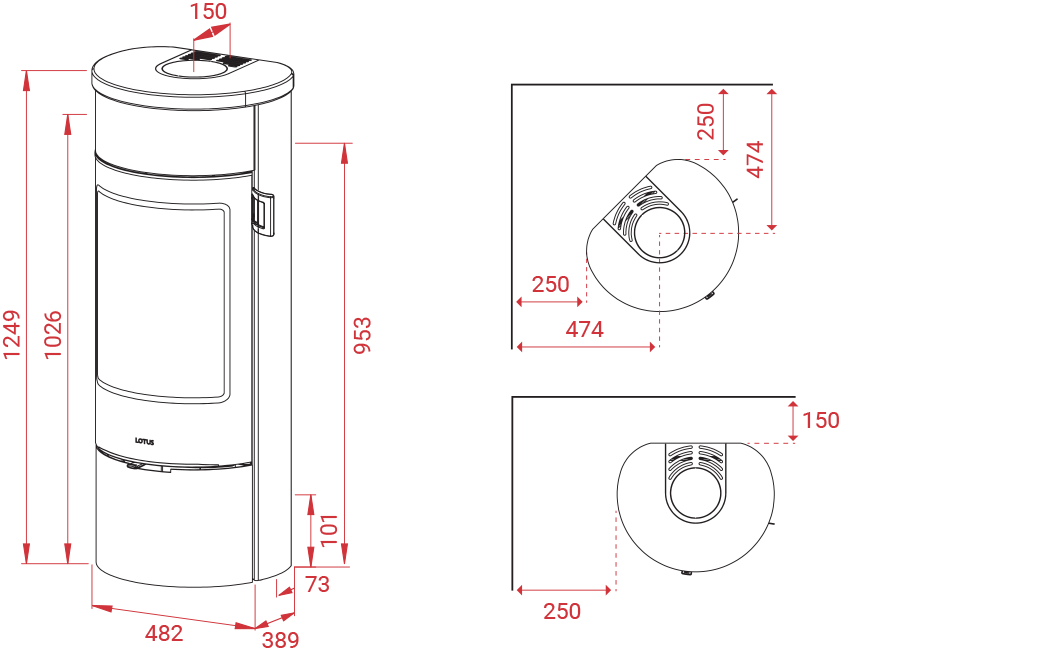 Options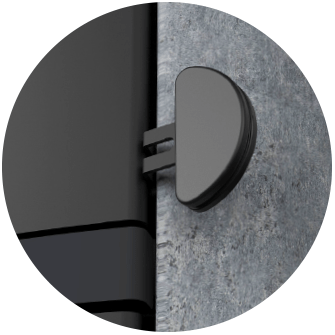 Shape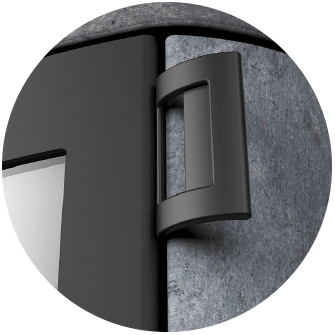 Modern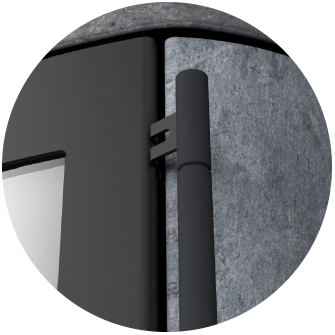 Classic
Accessories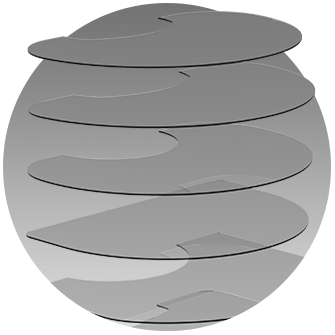 Shaped glass floor plate