Prestige MST
- Heat storage in a slim design

The Prestige MST is a good choice if you want a wood-burning stove that can give off heat for many hours but still want a slim design to suit all homes.
Lotus PowerStones are included when you choose a Prestige MST. PowerStones are a specially developed type of stone that retains heat for longer. These stones will give off a pleasant amount of heat in your room even after the final flames have died down.

The Prestige MST is characterised by its slim and elegant design and a tall cast-iron door that gives a beautiful view of the flames.
The rounded shape of this stove, which is just 43.3 cm deep, makes it easy to integrate into all kinds of spaces in your home.
The Prestige M is designed with the Lotus Classic handle. This handle follows the straight lines of the stove and helps to underline its slim design.
The Prestige MST weighs more than 320 kg, which reflects the use of robust, high-quality materials and the huge amounts of heat storage on offer.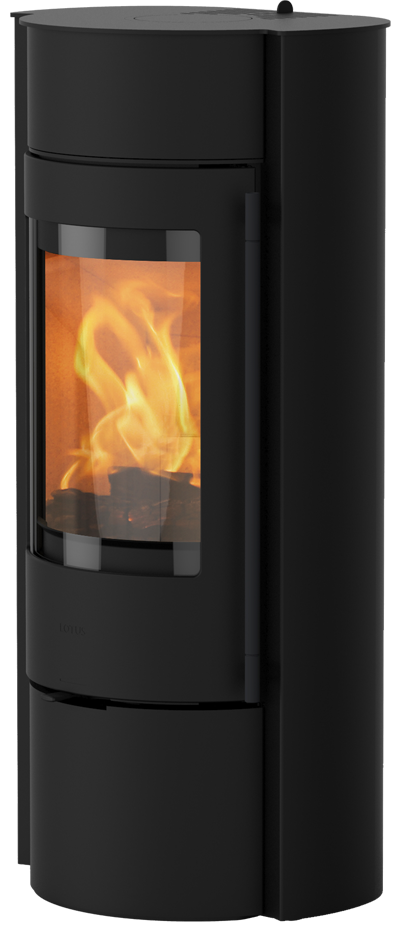 Technical data
Options & Accessories
Document & Declaration of performance
Labels
Technical data

326 kg

1226 mm

556 mm

433 mm

953 mm

12 Pa

5 kW

3-7 kW

30-120 m²

19

1,7 kg

80,5 %

35 cm
Drawing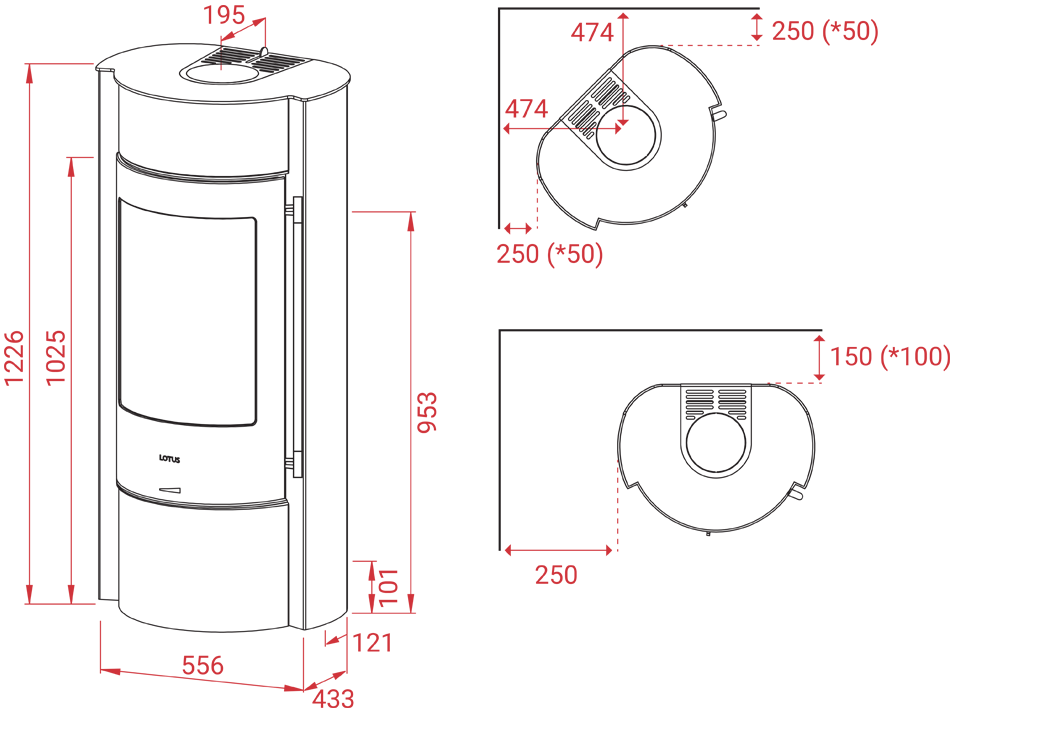 Accessories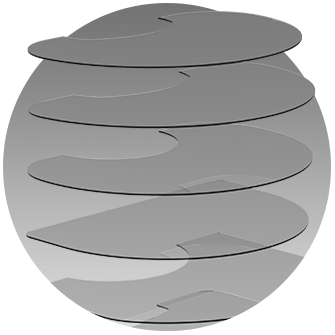 Shaped glass floor plate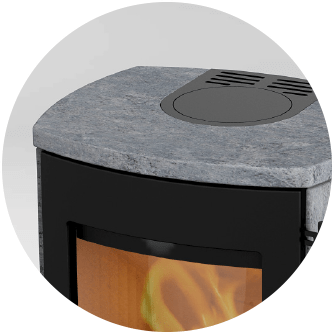 Top plate Soapstone