Streamlined and Timeless Fireplace Inserts
A fireplace insert from Lotus is the optimal solution for new buildings or for updating your old fireplace.
A fireplace insert is a beautiful addition to the home, simple to operate and environmentally friendly in use. A Lotus fireplace insert is the perfect solution for your décor and can be integrated directly into the wall or into an open fireplace. The insert quickly becomes a natural gathering point in your home, spreading cosiness in every corner of the house. You also have the choice of a "tunnel fireplace", which can be installed between two rooms, giving warmth and a view of the fire in both rooms. Only creativity is the limit when it comes to integrating a Lotus fireplace into your home.
Lotus fireplace inserts are simple to operate, beautiful to look at and environmentally friendly to use. We prioritise quality, aesthetics and functionality - both in our design philosophy and choice of materials.

All our fireplace inserts are produced based on the motto that a fireplace insert must fulfil three things: it must have the best possible combustion, it must be durable and the design must be both functional, perfectly shaped and timeless. We do this by incorporating the latest combustion chamber technology, using the best and strongest materials and ensuring our designers focus on creating a functional, unique and timeless design.

We are "turned on" by sustainable Danish design, combining form, function and CO2-neutral combustion. All our fireplace inserts are tested at recognised test institutes before they are launched. This guarantees you a product that meets the strictest environmental requirements.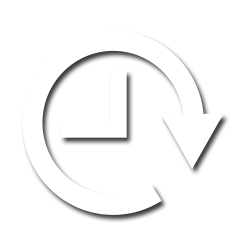 Large assortment

, high utilisation of firewood and a low heating bill

t Lotus, we work hard to ensure that you get as much heat as possible out of every kilo of wood that you burn in your Lotus wood stove. For this reason, we have introduced the concept - "Consumption per hour". Look for the "Consumption per hour" icon for each model and be amazed at the huge savings you can make on your firewood consumption.

Lotus has been producing quality fireplaces since 1979, and today the range includes many unique design series. You can always find a fireplace insert that suits your home and your family's needs, and where you can enjoy life with each other, gathered in front of the fire and the fascinating play of the flames.