Prestige Basic Sand
Heating from within

The Prestige Basic is a popular series of wood burning stoves in a sleek and elegant design characterised by its tall door which makes for a fantastic experience of the flames.
You can choose between the Classic – a handle in black lacquered steel that extends from the top of the door to the bottom. Or the Modern handle, the front of which comes in black lacquered steel and a rear side featuring Soft Touch, and last, but not least, Shape, featuring full Soft Touch technology.
The practical ash pan is located behind the door.
A Prestige Basic stove with stone cladding provides the added advantage of storing the heat in the stone for several hours after the last embers have died.
Its circular shape and depth of just 38.5 cm make it easy to integrate into many places in the home.

This stove will become a firm favourite in no time.

The series comprises the Prestige Basic, Prestige Basic S, Prestige Basic Indian Night and Prestige Basic Sand with sandstone cladding.

A wood compartment door comes as a standard feature to complete the aesthetic.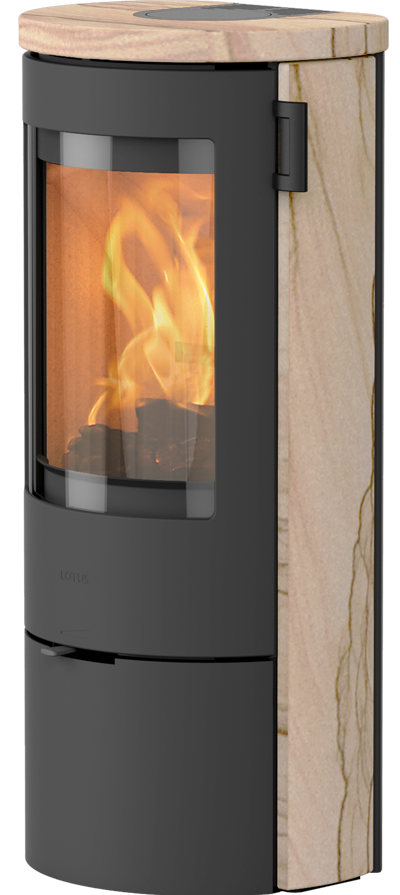 Technical data
Options & Accessories
Document & Declaration of performance
Labels
Technical data

141 kg

1089 mm

469 mm

385 mm

953 mm

12 Pa

5 kW

3-7 kW

30-120 m²

19

1,7 kg

80,5 %

35 cm
Drawing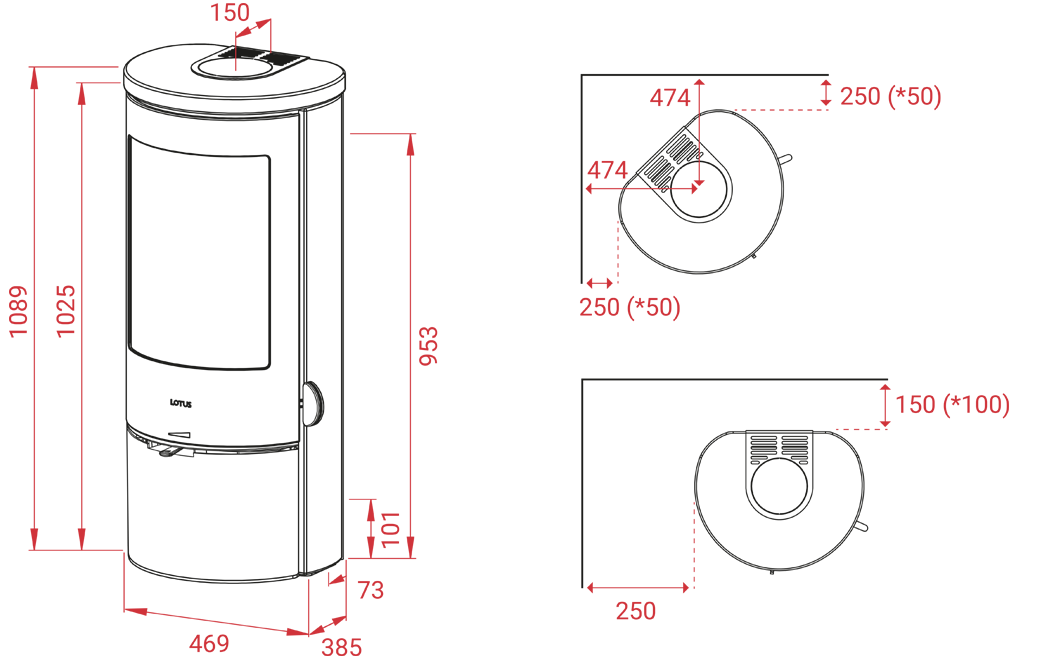 Options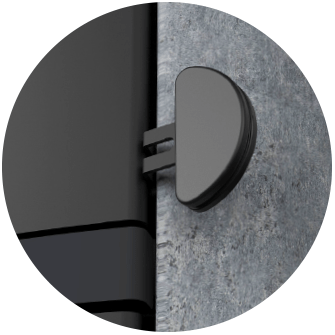 Shape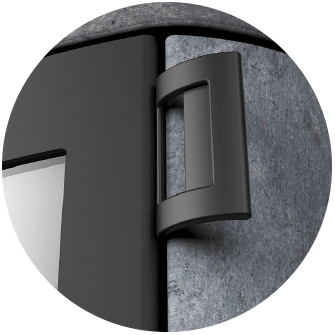 Modern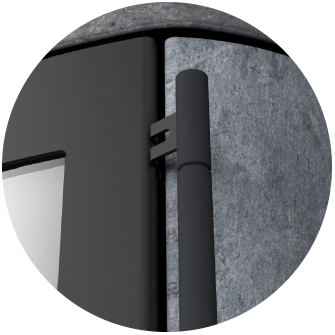 Classic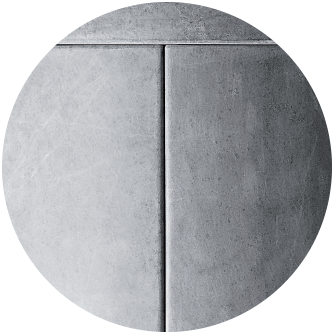 Soapstone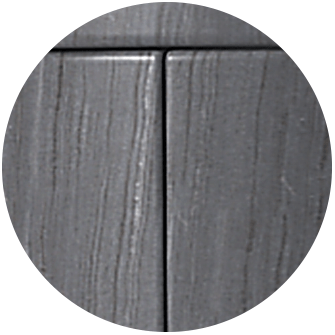 Indian Night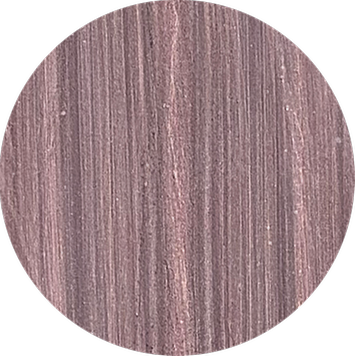 Coffee Stone
Accessories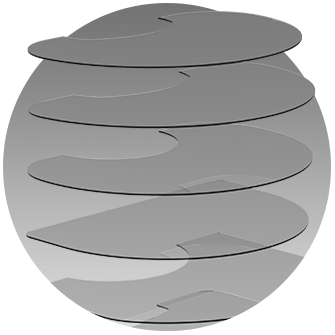 Shaped glass floor plate