Mondo 30M Indian Night
Kwaliteit en design voor een betaalbare prijs
De populaire Mondo-serie staat bekend om de combinatie van een indrukwekkend verwarmingsvermogen met kwaliteit en design van topniveau, en dat voor een hele betaalbare prijs.

Met een gewicht van maar liefst 210 kg biedt de Mondo 30M ongeveer 100 kg extra opslagmassa in vergelijking met een Mondo 30 van staal. Dat zorgt voor een aanzienlijk grotere opslagcapaciteit voor warmte waardoor er nóg langer warmte wordt afgegeven.

De Mondo 30M is verkrijgbaar in versies met Speksteen of Indian Night-steen, twee soorten natuursteen met formidabele eigenschappen als het gaat om warmteopslag. Beide modellen zijn standaard voorzien van het comfortabele Soft Close-systeem van Lotus en inclusief PowerStones. PowerStones is een speciaal ontwikkelde steensoort die de warmte extra lang vasthoudt. Ook als het vuur helemaal uit is en niet meer gloeit, blijven de stenen een aangename warmte afgeven.

U kunt kiezen uit drie opties voor de handgrepen:
De Classic-handgreep is gemaakt van zwartgelakt staal dat op de deur helemaal van boven naar beneden loopt. De Modern-handgreep heeft een voorkant van zwartgelakt staal en een achterkant met Soft Touch.

En - last but not least - is de Shape helemaal uitgevoerd in Soft Touch. Bij de Shape- en Modern-handgrepen kunt u zelf bepalen of ze bovenaan of onderaan op de kacheldeur worden geplaatst.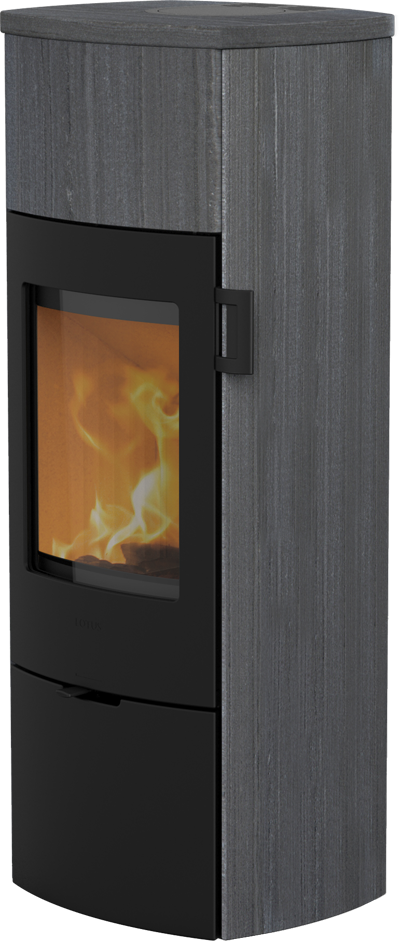 Technische gegevens
Opties en accessoires
Documentatie & Declaration of performance
Tests
Technische gegevens

210 kg

1231 mm

480 mm

412 mm

1080 mm

12 Pa

5,9 kW

3-7 kW

30-120 m²

17

1,5 kg

80 %

34 cm
Tekening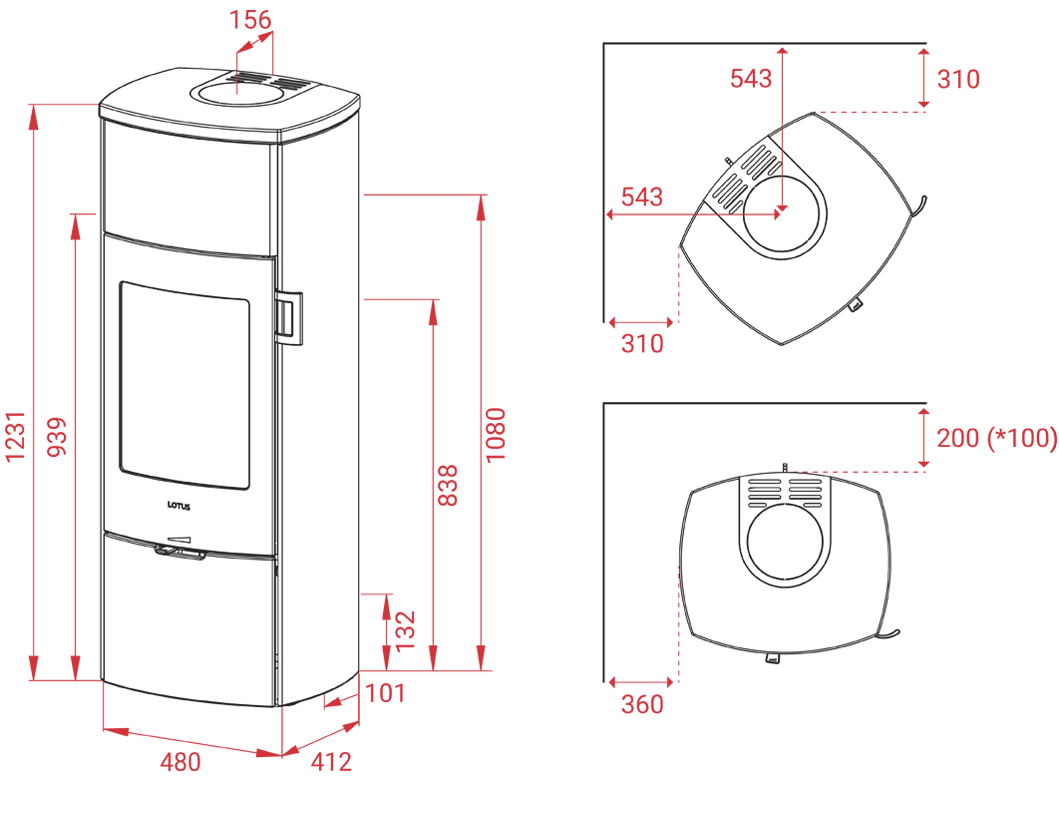 Opties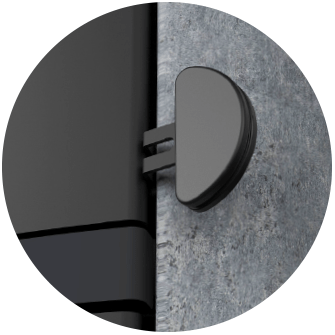 Shape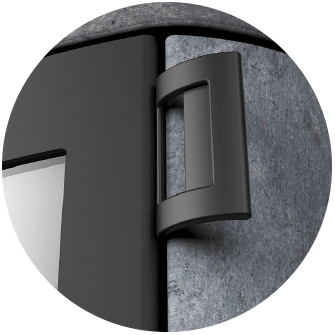 Modern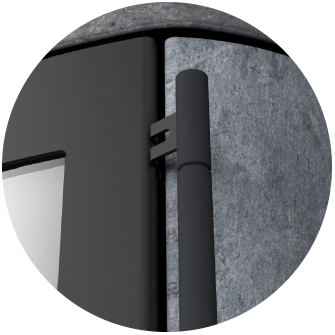 Classic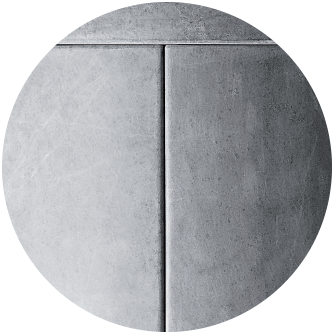 Speksteen
Accessoires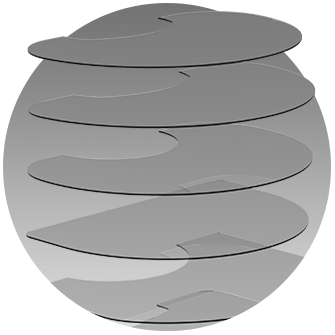 Voorgevormde glazen vloerplaat
Declaration of performance